Kaebedo & Albekae Week is a fanweek dedicated to Kaeya and Albedo from Genshin Impact! Fanweeks are prompt-based free-to-join events meant to celebrate a specific ship or theme. Everybody is free to participate as much or as little as they'd like, whether to create art, writing, playlists, other things, or just support the artists and enjoy their creations!

EVENT WEEK DURATION: June 1 - June 7, 2022
RULES
Kaebedo and Albekae are both very welcome!Please use the hashtags #KaebedoWeek2022 (SFW) and #KaebedoWeek2022NSFW (NSFW) so that we can see and RT your work. Feel free to add any additional tags you feel are fitting!Please ensure that any NSFW posts (including gore) are shared in a censored/SFW format. Art should either use Twitter's NSFW blur feature or be cropped with an outgoing link to privatter or a similar site, and fic previews should not contain any sexually explicit text unless it is blurred out with Twitter's NSFW blur feature. Any pieces that fail to adhere to these guidelines will not be RTed.Please ensure that any potentially-triggering subjects, such as gore and non-con, are tagged appropriately.All entries should relate to at least one of the fanweek prompts and be newly posted for the week. Day 7 will be a Free Day with no specific prompts, so non-prompt-related works can be posted at that time.You aren't required to participate in every prompt, and late entries are both permitted and will still be RTed.Fanfiction can also be submitted to the AO3 collection.No underage, hateful, or plagiarized content.This is a celebratory event to enjoy a ship! Please have fun and don't bash other ships.
FREQUENTLY ASKED QUESTIONS
What is a fanweek?
A fanweek is a 7-day long free-to-participate event celebrating a specific theme. Each day is assigned prompts, and anyone who wants to participate is free to post works themed around that day's prompts! Works are then retweeted to the event Twitter for everyone to see and enjoy.

What kind of art can I make for this fanweek?
Anything that you like! Visual art (from sketches to fully rendered), fics, poetry, cosplay, playlists, gif edits, graphics, etc - everything is welcome! Just make sure that it fits the theme and follows the rules about NSFW crops or your work may not be retweeted.

Can we include characters other than Kaeya and Albedo in our works?
Yes, please feel free to include other characters! Just keep the main focus of your works on Kaeya and Albedo.

Can we submit works that don't match the prompts? How about NSFW works for SFW prompts?
If you feel like your work does not match any of the prompts, you are free to post it and use the tag on Day 7 of the week, which will be a Free Day! Additionally, you may fill SFW or NSFW works for any prompts regardless of the list they're from, so long as they are tagged and censored appropriately.

Do you have an AO3 collection we can submit our works to?
Yes! You can find it right here.

I have a question not listed here!
Please feel free to send any additional questions to our Restrospring! Additionally, you can check the Answered Questions Thread on Twitter to see previously-answered Retrospring questions.
PROMPTS
SFW PROMPTS
DAY 1
Royalty | Traitor | Khaenri'ah
DAY 2
Windblume | First Kiss | Garden/Vineyard
DAY 3
Subject | Trust | Corruption
DAY 4
Found Family | Modern | Domesticity
DAY 5
Art | Transformation | Dragonspine
DAY 6
Alternate universe | Combat | Babysitting
DAY 7
Free Day!

NSFW PROMPTS
DAY 1
Experimentation | Roleplay | Aphrodisiac
DAY 2
Breeding | First Time | ABO
DAY 3
Orgasm Denial | Praise Kink | Overstimulation
DAY 4
D/s | Bondage | Aftercare
DAY 5
Painting | Role Reversal | Alchemy
DAY 6
Teasing | Birthmark | Begging
DAY 7
Free Day!
MODERATORS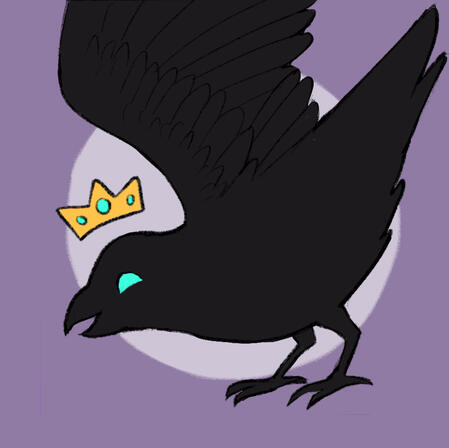 PRINCELIEST ✦ THEY/THEM ✦ Organization
Sometimes romance is physically holding your chalk boyfriend's heart in your hand while you lie about promising to kill him, you know?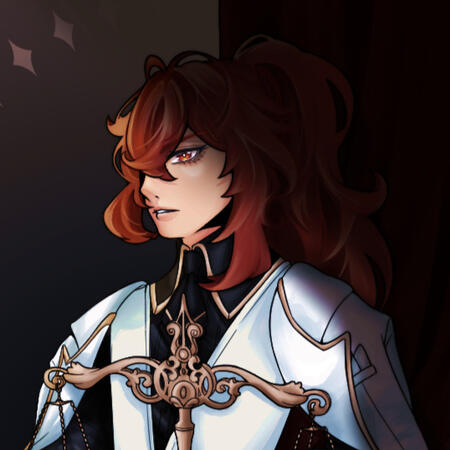 JUN ✦ SHE/THEY ✦ Graphics
I think Albedo and Kaeya should destroy Teyvat together, and when they do I'll be there to record it for the history books.